Michael Helps First-time Buyer Find Seal Beach Condo in Leisure World
(Sold)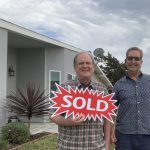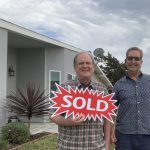 Michael Bauerfeind
Bauerfeind Real Estate powered by Green Tree Properties
Harkness Circle
Huntington Beach, CA, 92649
United States
---
Michael Helps First-Time Buyer Find Seal Beach Condo in Leisure World That Was Built For Billiards!
---
Michael Bauerfeind
Michael is a Southern California REALTOR®/MBA, serving Buyers, Sellers, and Investors in the greater Huntington Beach Area of north Orange County.

Should you choose Michael as your agent, you will receive an open-communication, attention-to-detail, always-available, professional, positive, collaborative partnership throughout your real estate transaction.

GreenTree Properties is a boutique, independent, family-owned real estate agency that operates on the commitments above. We provide solutions to all the challenges that may occur during the transaction...from Start to exciting Finish!

Michael lives in Huntington Beach and pursues excellence as a Husband, Father, Friend, Vocalist, Writer, Renewable Energy Enthusiast, and Person of Faith.
Bauerfeind Real Estate powered by Green Tree Properties
Harkness Circle
Huntington Beach , CA 92649
United States