Michael Bauerfeind's Recommendations
Buyer Recommendation – Leisure World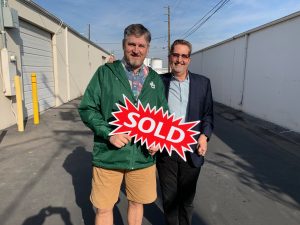 Brian Meckelborg
Signal Hill, CA
[embed]https://www.youtube.com/watch?v=B8mSsTRvc-U[/embed] Michael Interviews Brian Meckelborg, on why he chose Leisure World as the next stop on his Home Ownership journey, and why he chose Michael as his agent.
---
Buyers give Michael 5 STARS for their REO purchase in N Tustin!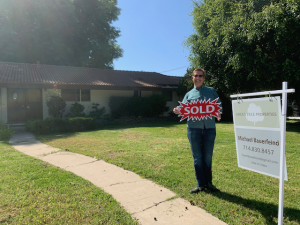 Kirt and Rachel Olson
North Tustin, CA
Michael did such an amazing job helping me and my husband to purchase our dream home! He helped us to negotiated a huge reduction off the price and handled all of the communication in a very professional manner. Michael went above and beyond what most real estate agents will do for their clients.
---
Short Sale Seller recommends Michael with High Marks
Anonymous
Palm Desert, CA
Michael Bauerfeind was relentless in his work as my Listing Agent during our complex short sale. He was a true professional, found us a qualified buyer, satisfied the bank's demands, and made the transaction seem easy. I would recommend Michael for any property sale, or purchase, you are  considering.
---
1st Time Buyers give Michael 5 STARS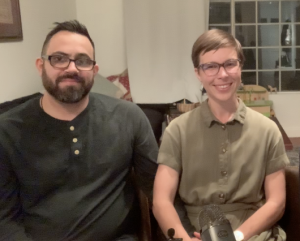 Jason and Charlotte Guest
Long Beach, CA
Michael is very knowledgeable about the housing market and knows how to get things done in a stress-free way. We met Michael at an Open House, and found him down to earth and willing to meet us where we were at. He gently encouraged us to continue working towards our goals and go down the checklist to home ownership with gentle reminders and finding us people and resources to help us get closer. In the following weeks, as we met, planned our strategy, met a great lender, then found the perfect home, he was approachable, available and a good listener. We were first-time buyers, and Michael was a great Coach, kept us calm during the stressful escrow, and was focused, throughout the transaction. Michael was persistent, accurate, delivered on time, and kept his eye on the ball. Michael negotiated a 7% price reduction on the home, and handled every issue with speed and efficiency. Plus, he's a pleasure to work with! We would recommend Michael to anyone who is thinking about buying, or selling their home.