Michael Bauerfeind's Recommendations
Michael is a Real Estate Pro and Coached Us When the Market Was in Crisis.
Dave and Debi K.
Palm Desert, CA
Michael provided sound advice on refinancing our home and information on other real estate in the area. He always responded promptly and knowledgeably. He consulted extensively with others to find the best product to suit our needs. Michael is friendly, listens to the client's needs, and is professional in his manner and skills.
---
Michael's Contingency Offer Experience, Transactional Knowledge, and Creativity, Helped Seal Two Deals!
Michael was friendly and responsive. He was very involved in all aspects of the closing. He's helped us a lot with the Transaction! We had some issues from the sale of another contingent property in TX, and Michael stepped in, on our behalf, to keep that sale on track. Michael was very involved, even translating to Vietnamese for me, with both Escrow companies, and both Agents, to kept the transaction going smoothly. We appreciated for what he done for us. He's awesome.
---
I Needed a Wide and Open Place for My Special Table and Michael and I Toured a Dozen Homes Before Finding the Perfect Fit!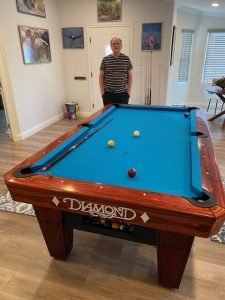 Michael showed an abundance of patience while I rejected one place after another. He made it clear that he would stick with me until I found the one condo which met my unusual requirements. He is very knowledgeable about all aspects of the realty business in general and real estate in Orange County. I don't think I could have gotten through the process without Michael's support particularly concerning the financial details. He also helped to improve my computer skills.
---
Michael Helped our out-of-town Family Sell our Mother's Family Home!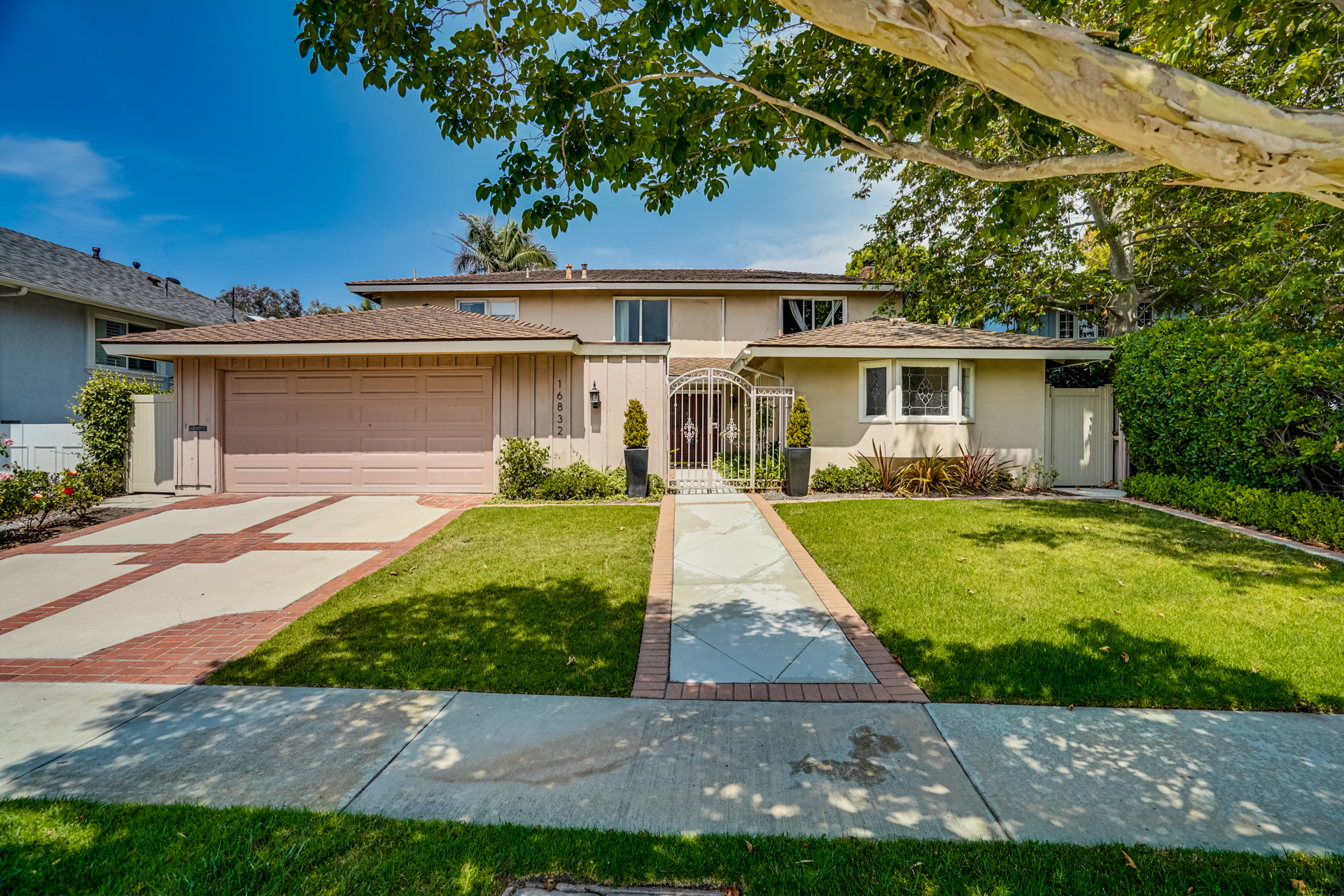 Susan K.
Huntington Beach, CA
When our family made the decision to sell our Mother's home, it was important for us to find a Realtor who knew the area well, was responsive and trustworthy, with years of experience. Michael Bauerfeind exceeded all of our expectations with the sale of our home. We had a very smooth transaction in large part due to Michael's negotiation skills and persistence. He brought with him an entire team who all pitched in to make the sale of our home as seamless as possible. We give him the highest recommendation! -Susan K, Huntington Beach, CA
---
Michael Helped with Everything–Even the Packing and Moving!
Larry and Meryl M.
Laguna Niguel, CA
"We had a wonderful experience with Michael. He helped us with any questions we had and if he didn't know, did his due diligence on a timely basis to get us the answer. He even helped with a mover, not only to move into the house, but also putting items into a storage unit. We love our new home and neighborhood and the time we spent with Michael Bauerfeind."
---
Michael Was a Great Listing Agent and Essential Resource at Leisure World – Seal Beach
Debra H.
Seal Beach, CA (Leisure World)
"Michael came to me during an emotional time--having to sell my mother's condo--after she passed away. Michael was recommended by my mother's next-door neighbor. Michael took the rains and was able to get me through the many issues and processes required when selling a home at Leisure World. Michael took care of everything, and exceeded our expectations. Michael is very respectful, knowledgeable, and is very good at his profession. I could not have asked for any better Real Estate professional. Michael was there at every stage of the selling-process of Mom's place, always keeping me informed, and providing options to choose from if there were any. I will recommend Michael to any Co-workers, Friends and Family -- for ANY Real Estate Need." Debra H. 13763 El Dorado Dr, Seal Beach, CA 90740
---
Michael was responsive, detail orientated, and a strong communicator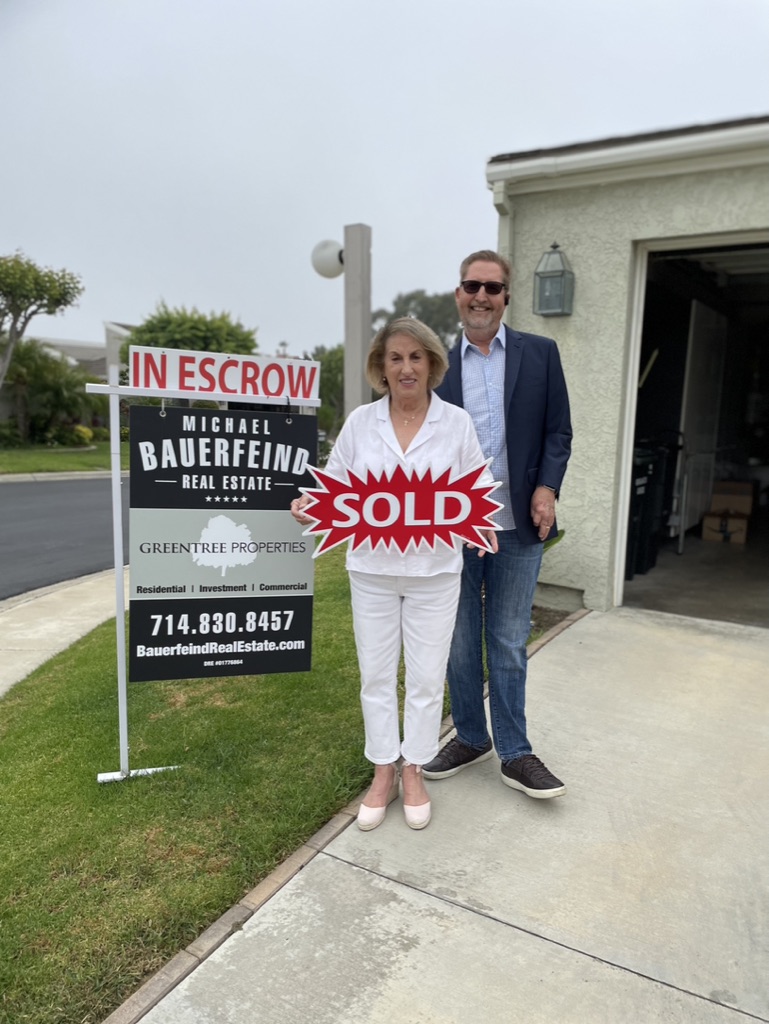 Mary N.
Laguna Niguel, CA
Michael was responsive, detail oriented and a strong communicator. When we first met the market had started to shift and we discussed our strategy in the event an interest rate hike might force us to adjust our asking price…..that's exactly what happened.
---
Michael Had a Solution for Every Challenge We Faced Listing our Mother's Home + $50k Over Market Sale Price!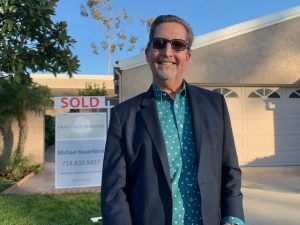 Sherri D
Laguna Niguel, CA
Michael went above and beyond helping us with our sale, from his referral services for painters, haulers and handyman to personally helping me empty the house in preparation for painting as well as staging it afterwards. Never have I received that kind of care from numerous real estate transactions in California and Florida. And to top it all off he and his team were able to get us $50,000 above recent sales price. Great job
---
Michael Helps Client Win — Ocean View Condo Vacation Home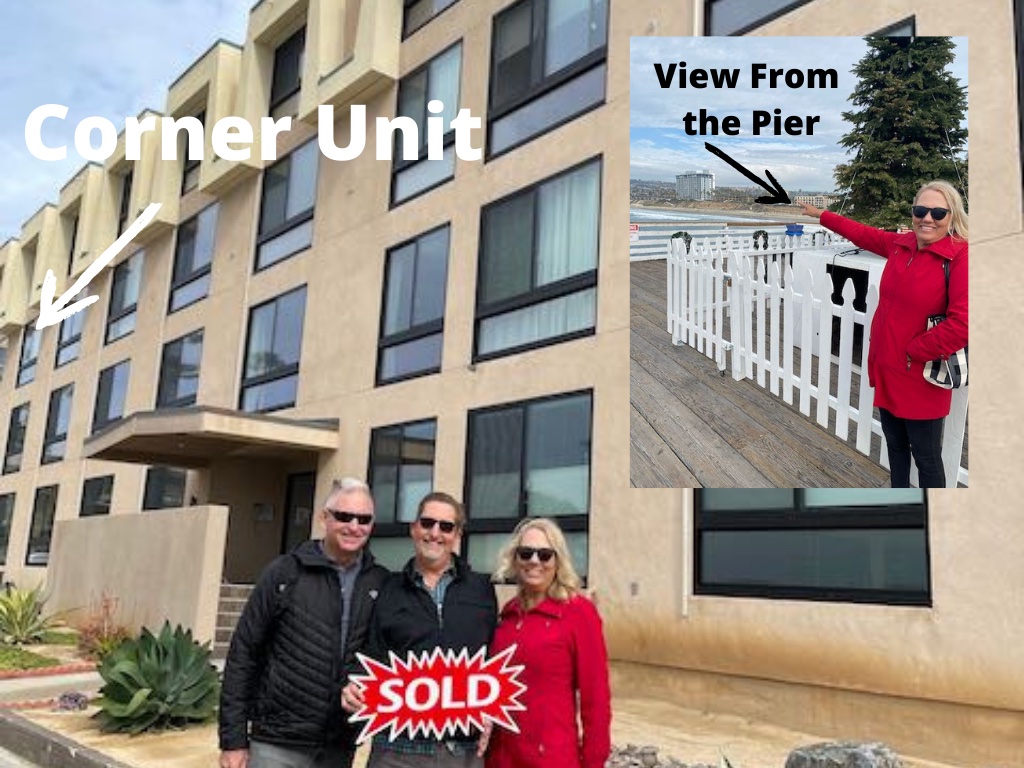 Gregg and Judi M
San Diego, CA -- Pacific Beach (Ocean Blvd)
We were looking for an ocean view home at the right price, in the right neighborhood. Michael helped us find the perfect home to get out of Phoenix in the summer and provide income in the winter. He was professional and made the entire transaction seamless. I would highly recommend Michael for any real estate transaction. He is attentive and listens and acts in the best interest of his clients.
---
Michael Pushed Hard for Us to Purchase His Battered REO Listing in North Tustin–We Turned It Into Our Dream Home!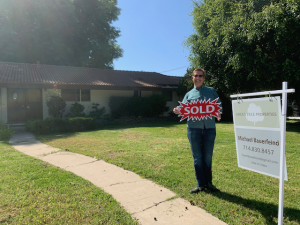 Kirt and Rachel O.
North Tustin, CA
Michael did such an amazing job helping me and my husband to purchase our dream home! He helped us to negotiated a huge reduction off the price and handled all of the communication in a very professional manner. Michael went above and beyond what most real estate agents will do for their clients.
---
Michael Listed My Complex Short Sale and was Relentless in Fighting for Me–And We Got It Sold!
Anonymous
Palm Desert, CA
Michael Bauerfeind was relentless in his work as my Listing Agent during our complex short sale. He was a true professional, found us a qualified buyer, satisfied the bank's demands, and made the transaction seem easy. I would recommend Michael for any property sale, or purchase, you are  considering.
---
Michael Made Both Buyer and Seller Feel Like #1 Top Priority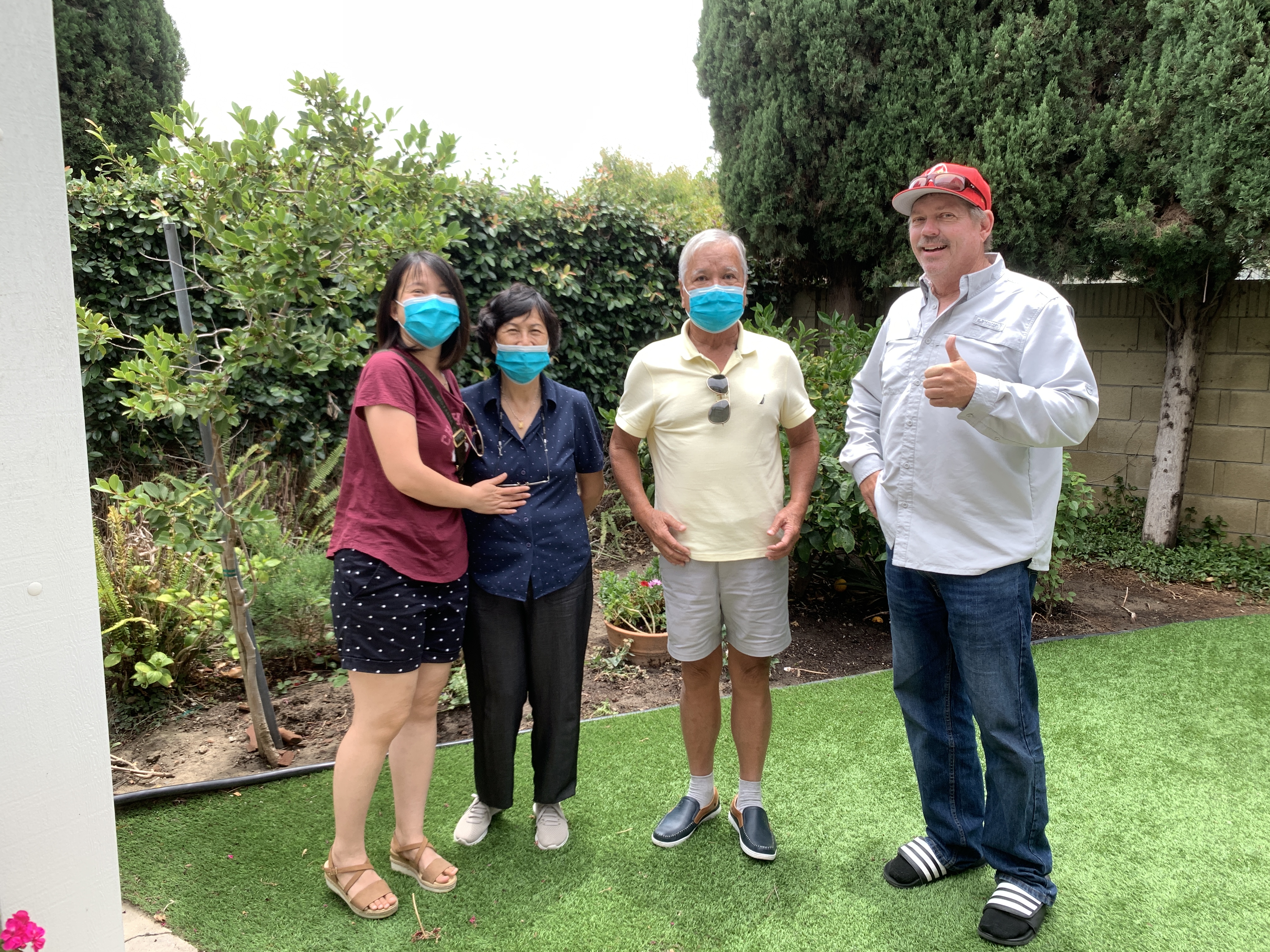 T. Nguyen
Fountain Valley, CA
Michael was an excellent agent and was very responsive with every part of our real estate purchase. Even though he was also representing the seller, I always felt he put our interests first, and he worked very hard to make the transaction easy. Thank you, Michael!
---
Michael Handled Everything and Was a Wealth of Information As We Purchased our Vacation Condo in San Clemente (right behind the Pier!)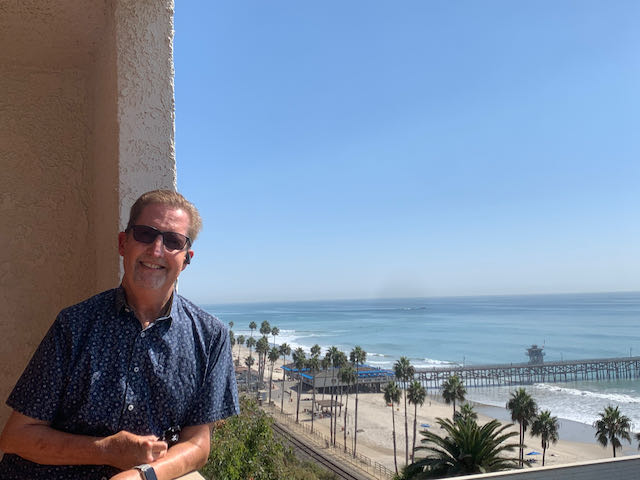 Michael earned my trust from the outset by being a good listener and flexible and accommodating to schedules. Over time he continued this and remained attentive to details and responsive to communications. He was knowledgeable about the market and wasted no time to get answers to items he was unsure of. I really valued how Michael always sought to understand what was most important to me and then represent my interests in getting the deal done. He is super easy and pleasant to work with and I will definitely choose to work with Michael and his team again.
---
We Were 1st Time Buyers and Michael Was the Perfect Real Estate Coach–Holding Our Hands, and Showing the Way, on the Real Estate Roller Coaster!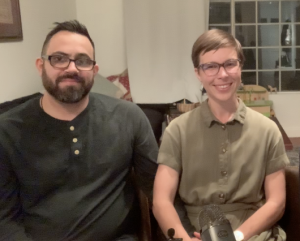 Jason and Charlotte G.
Long Beach, CA
https://youtu.be/MEzRSMYFpCQ Michael is very knowledgeable about the housing market and knows how to get things done in a stress-free way. We met Michael at an Open House, and found him down to earth and willing to meet us where we were at. He gently encouraged us to continue working towards our goals and go down the checklist to home ownership with gentle reminders and finding us people and resources to help us get closer. In the following weeks, as we met, planned our strategy, met a great lender, then found the perfect home, he was approachable, available and a good listener. We were first-time buyers, and Michael was a great Coach, kept us calm during the stressful escrow, and was focused, throughout the transaction. Michael was persistent, accurate, delivered on time, and kept his eye on the ball. Michael negotiated a 7% price reduction on the home, and handled every issue with speed and efficiency. Plus, he's a pleasure to work with! We would recommend Michael to anyone who is thinking about buying, or selling their home.
---
Michael Was Very Responsive–Always Answering His Phone–And Helped Me Find the Perfect Home.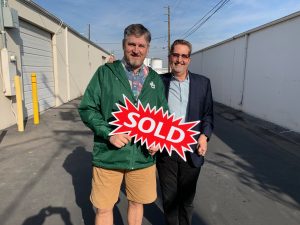 [embed]https://www.youtube.com/watch?v=B8mSsTRvc-U[/embed] Michael Interviews Brian Meckelborg, on why he chose Leisure World as the next stop on his Home Ownership journey, and why he chose Michael as his agent.